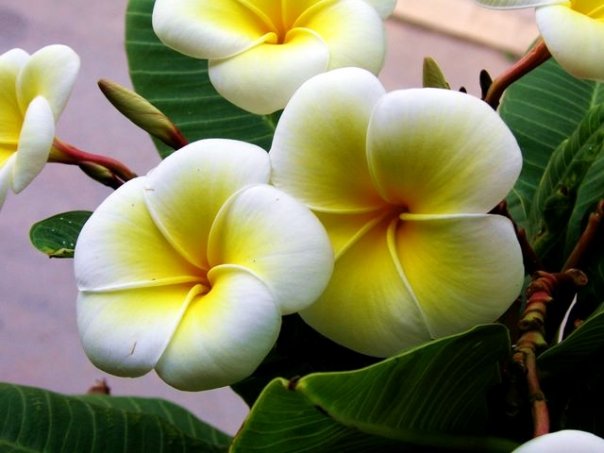 If you've been in Sicily at least once you must have noticed a white flower with a sweet-spicy scent inside Sicilian gardens or balcony. Well, that's the Plumeria, also known as Frangipani or Pomelia, as they call it around here.
This particular flower arrived in Sicily thanks to the English in the 18th century and it was preserved since then in the Botanical Gardens of Palermo, where you can currently find its oldest species.
The name of "Plumeria Palermitana" identifies its first variety that showed up many years ago in the little bunches held by noblewomen in Palermo, as well as in the streets of the city center.
In the world there are more than 300 kinds of Pomelia of different colours, sizes and meanings.
The variety you can find in Palermo is characterized by white petals with yellow (or pink) streaks and fleshy flowers smelling of vanilla, cinnamon and roses.
Sicilian women used to plant the Pomelia and give it to their daughters (or granddaughters) after the marriage to adorn their new home, and that's why the flower acquired a deep meaning bound to a sense of familiar affection and heritage.