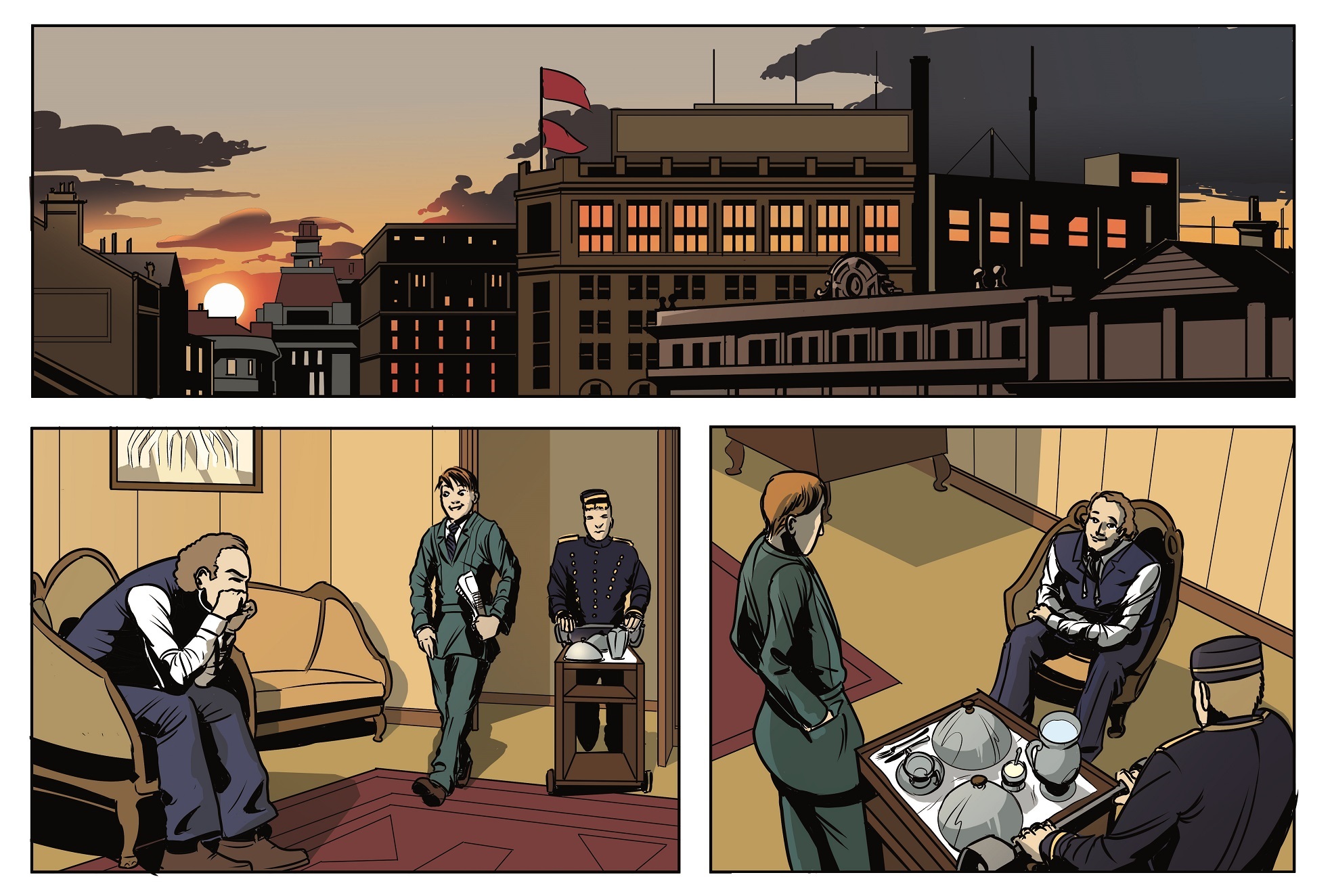 Comic books isn't exactly the first topic that comes to mind when you think to Sicily, yet you'd be surprised. The Palermo School of Comics just celebrated its tenth birthday since the little animation studio Grafimated Cartoon joined the famous Milan School of Comics to install a branch in the southern Italy.
Since then the School filled with experienced teachers who works for Disney, Bonelli, Marvel, DC, Soleil and many others, and their students can show the same level of curricula. The School is a regular in every major comics convention in Italy, and is a must for many talent scouts.
Every year in September a class finishes its three-year course. Every student has to write, draw and lay out a whole comic book that is shown to a board that includes major artists from all the world (this year Didier Poli and Katie Kubert participated) and becomes part of the portfolio of the whole school.
Those works are just the starting point for a career, and show all the beginner's traits, yet they are proudly shown as a symbol of enthusiasm, determination and professionalism.
Some of the students presented their projects on this website.
Pier Giuseppe Giunta's project is an historical thriller with supernatural elements – the story of how Harry Houdini ran into an ancient conspiracy of warmongers. The book, called Gioco di Specchi, tries to recreate the spirit of a classical film noir, with a dark setting and a cynical tone, using sober colors and a realistic art.
Mauro Mandalari's Matt is a fantasy story about death and grief, topics that touch personally the author. The journey of Sam who travels between worlds to rescue his early lost friend Matt is a story that wants to comfort who lost someone and is struck with inadequacy and disbelief, but also wants to entertain with an enchanting and cartoonesque art.
Daniele Nicotra wrote In the Dust combining his beloved science-fiction topics and the overall, fascinating theme of humanity as a feeling shared even by non-human beings. The protagonists must travel and live in a post-apocalyptic world with the consequences of their different human choices. The art is strongly moody and recreates the recurrent motif of soil.