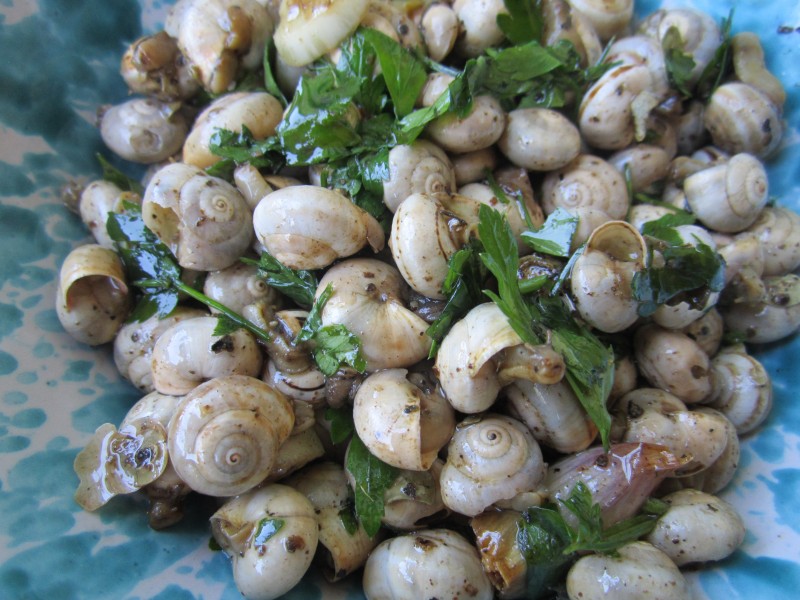 "Babbaluci" is the Sicilian name standing for tiny snails. It probably comes from the Arabic babush which meant the women's shoes with the tip pointing upwards. Other erudites think the name comes from the greek boubalàkion (buffalo) due to the horns of both animals.
Babbaluci are something typical in Sicilian culinary tradition, especially in Palermo. In the summer time you can find them in big wicker baskets from the grocery. But the most characteristic places where you can try this strange (maybe slippery) taste, are street food stands during Saint Rosalia Festival – "u' Fistinu" in Sicilian. In fact, every 14th of July Palermo celebrates her Patron Saint between moments of devotion and folklore.
How does the vendor cook babbaluci? After a brief boiling, he makes snails fry into the olive oil with some cloves of garlic and salt and pepper in abundance. Then he sprinkles a handful of parsley and the work is done!
If someone offers you "babbaluci" to eat, don't say no, thank you": be brave, taste them! How? In Palermo it is easy and bizarre at the same time: bring them to your mouth, suck them out and taste!