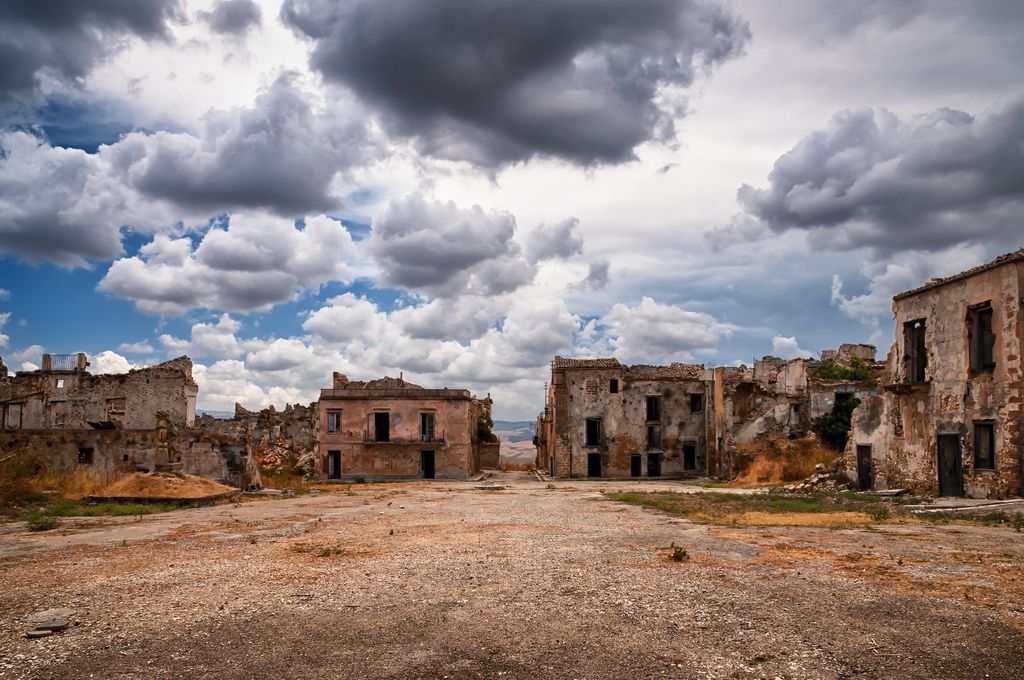 It's 1968, October 14, a date engraved in Sicily's history: a devastating earthquake destroys a wide region of the island between Agrigento, Trapani and Palermo, the valley of the Belice river. The earth trembles when everyone's still asleep, the old rural buildings of the country towns crumble down killing hundreds.  
Poggioreale is one of many cities razed to the ground: houses turned into ruins in a matter of seconds, at the end of the day the count of the dead in the valley reaches 370 people, over 1000 are heavily wounded, 75000 don't have a home anymore. It's like a bomb destroyed everything.
Today Poggioreale is a ghost town: the buildings were never reconstructed, its inhabitants never returned to their homes. Walking across its streets, beside the walls of unstable stone, is surreal. Once a town, Poggioreale is today a non-place, often chosen by photographers as a suggestive set for their shoots. An evocative and majestic reminder of the fury of nature.
pic by italiaperduta